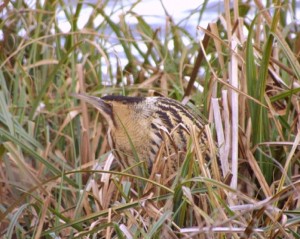 Pakefield Primary School is among several local schools to be included in an incredible new ornithological projects, the Famous Five Birds, designed to celebrate the unique bird life of suffolk by focusing on local feathered heroes the bittern, the barn owl, the bearded tit, the marsh harrier and the elusive nightingale.
Thanks to a partnership between Waveney and Blyth Arts, Suffolk Wildlife Trust, Norfolk and Suffolk Biodiversity Partnerships and the RSPB, kids will be given the chance to learn about the birds from bird expert Steve Piotrowski, write bird-themed poetry with RSPB poet Matt Howard and compose bird-inspired music with ornithologist, composer and pianist Peter Cowdrey.
Jan Dungey, secretary at Waveney & Blyth Arts, told the Eastern Daily Press: "We want, through the birds, to get children more interested in the natural world and what is around them, because if you get to know birds you get to know the habitats, where they live and what they do.
"This was part of our inspiration, to encourage children to go out and look for the birds and listen. We want to get them out and about, and hopefully visiting some local nature reserves as well as wild places."
If you would like to find out more about the Famous Five Birds, call Jan Dungey on 01986 895227 or email her at jan@ollandstreet.co.uk or visit www.waveneyandblytharts.com