The Seagull Theatre has a real treat for folk lovers this Friday at 19:30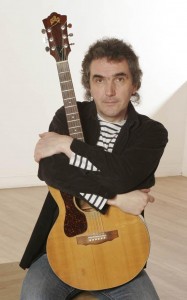 Jez Lowe the highly celebrated international folk musician, will be making an appearance at The Seagull Theatre in Pakefield on this very Friday – that's Friday the 8th of April! Jez Lowe makes a very rare visit to Lowestoft, an opportunity not to be missed.
What's all the fuss about this Jez Lowe Chap? Does he come from Lowe' ?
Well no. That's his name dummy! He is originally from Co. Durham and is part of the team behind BBC Radio 2 radio ballads series, is a very gifted musician whose songs are invariably, thoughtful, melodic, memorable, often beautiful and also very funny. A real gem of an evening not to be missed. Tickets for this show are a mere £10/£9.
For more details of this show and others at the Seagull Theatre in Pakefield please contact their box office on 01502 589726 or visit the website http://www.theseagull.co.uk