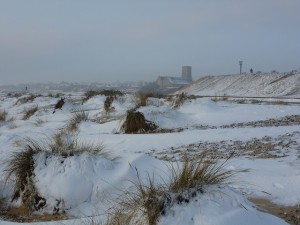 Christmas in Pakefield is a magical time, when the nights draw in and (hopefully) a blanket of snow covers the town. In winter, beach walks really help to get the festive spirit flowing, and the many Christmas fairs offer some incredible gift-buying opportunities.
There's nothing more festive than a good old fashioned Christmas craft fayre, so make sure you don't miss Pakefield High School's Fayre, which takes place on Saturday 30th November 10-4pm, at the School.
If you want to show your support for Kirkley and Pakefield FC, why not head down to their Kids Christmas Party on the 13th Dec from 19:00? Tickets cost £3 per child and £1 per adult, and there's even the chance to meet a mystery surprise guest!
This year, the biggest and most-wanted Christmas gift for kids is a fully-functional kids electric car. These incredible machines feature powerful electric motors, giving kids the full driving experience in complete safety. Thankfully, East Anglian site Kids Electric Cars have established themselves as the premier source for these incredible gifts, so you can get your hands on a childs' electric car while still supporting the local economy!
When it comes to weird, wacky and wonderful aprons, no online store can beat Buy Aprons UK. This fun-packed site has thousands of hilarious, one-of-a-kind apron gifts that let you surprise your loved ones, and what's more, it started in Lowestoft, so by shopping at Buy Aprons UK for your weird christmas aprons, novelty apron gifts and funny apron stocking fillers, you're actually shopping local!
We'll see you at the Pakefield Christmas lights ceremony! in the meantime why not Buyagift.co.uk