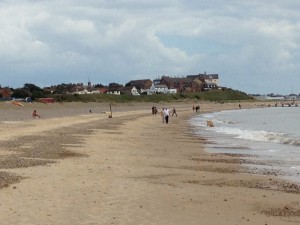 Back in the Victorian heyday of the Great British Beach Resort, the idea that the sea and the sea air could cure illness was widely accepted, and if you fell ill in London you might find yourself packed onto a steam train to the coast until you recovered. Now new research from the European Centre of Environment & Human Health at the University of Exeter shows that the Victorians may have been on to something.
Researchers discovered a correlation between good health and proximity to the sea, meaning that the closer to the seaside you live, the more likely you are to remain healthy and live a longer life. This is great news for those who already live in Pakefield, but what about the legions of landlocked people who want to enjoy the coastal health benefit?
Thankfully, Pakefield and the Lowestoft area is home to a thriving and professional estate and letting agency industry, and it's never been easier to secure your dream seaside home. Many Lowestoft letting agents use sophisticated estate agency software to help househunters locate their perfect property.
From flats to house, apartments to mansions, CFP software helps you to track down the home you want, and thanks to its intuitive smartphone interface, you'll always be connected so you won't miss out!
So if you've been thinking of a move closer to the coast, make sure you get in touch with one of Pakefield's expert estate or letting agents, and we'll see you on the clifftop!