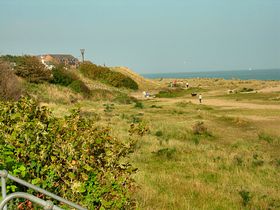 With the whole of east Anglia still blissfully baking in the heatwave, visitors have been flocking to the region, and a whole new wave of holidaymakers are falling in love with Pakefield.
Thanks to the huge numbers of holidaymakers choosing to spend their summer holiday in Pakefield, our site has seen a record number of visitors, so we thought we'd take the opportunity to single out a few unique Pakefield summer treats.
No visit to Pakefield is complete without a walk along the picturesque, unspoilt stony beach, where you can see some of the last surviving small fishing boats on the Suffolk coast. Enjoy a pint or a light bite at the charming Oddfellows pub which sits on the clifftop and looks out over a stunning view of the North Sea.
After lunch, why not take a walk? Walk north along the beach and you'll soon be strolling along the beautiful white sands of Lowestoft's Blue Flag award winning beach with its incredible variety of amusements and refreshments, or, for a quieter trek, wander south along the stony shore to the beautiful sand-streaked expanse of Kessingland Beach.
If you've been out and about and enjoying the Pakefield heatwave, or you've just fallen in love with the town, why not share some of your summer experiences in our comments section below?