Finding out about local history can give you a unique perspective on the place you live, and more and more people are using online resources to gain fascinating insights into the history of Britain.
With this in mind, we've explored the Pakefield Census data that's available at Vision of Britain.
Pakefield census data goes back as far as 1831, so it's easy to build up a picture of the development of our little clifftop settlement over the years. Back in 1831, Pakefield was a collection of only 91 houses that were home to a population of 476. With an average of nearly five people living in each house, it's easy to see that living conditions were much more cramped than we're used to.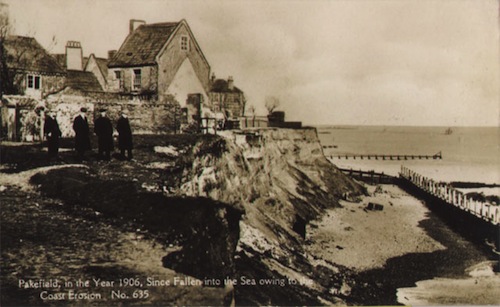 The Pakefield Census 1831 reveals some oddities too. Of the 15 servants employed in Pakefield, only one was a man, though we do not know who employed him.
If you find any nuggets of historical information while searching the census for Pakefield, please leave a comment here and let us know.