A guide to finding a holiday or short break in Pakefield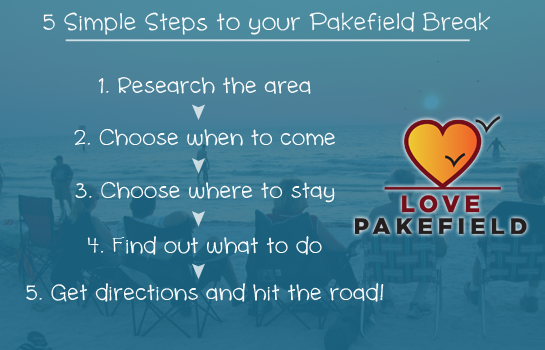 Pakefield is a brilliant place to spend your holiday or break, but sometimes all of the hassle and pain of booking a holiday can really get in the way of enjoying that lovely vacation. That's why we at LovePakefield have created this wonderful How to Go on Holiday or Spend a Short Break in Pakefield guide, so as to ensure that everything goes smoothly and easily with your trip and stay.
The first step, of course, is to think about when you want to take your Pakefield holiday. No matter what time of the year you decide to visit, our guide to What's On in Pakefield will keep you entertained with its calender of exciting events across the whole year.

The next stage on your Pakefield holiday adventure is to decide whereabouts you would like to stay, and there are many lovely and charming little bases from which to explore Pakefield in this idyllic seaside resort. You could, for example, book a room in one of the town's lovely holiday cottages or could even spend your nights in a splendid Pakefield hotel.
Once you arrive in sunny Pakefield, there's always a gigantic range of things to do, from seeing a performance at the spectacular Seagull Theatre to taking a tour on the famous Pakefield Celebrity Walk.
We hope you've enjoyed reading our guide to booking a holiday in Pakefield, and if you'd like to read more, you can check out our Pakefield Visitors Guide or even follow us on Twitter or FaceBook. No matter what you're after, Pakefield is sure to give you that extra special holiday in a really wonderful part of the country. Make sure that you book your accommodation soon, though, because there is a great deal of demand for holiday lettings in Pakefield and the surrounding areas. You'll be sure not to be disappointed!