Thinking of somewhere to take your dog for a stroll? Pakefield beach is open to dog walkers all year round, and is perfect for both you and Fido.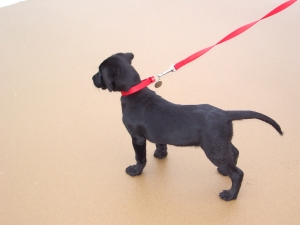 Situated just in front of Pakefield Caravan Park, the shingle and sand beach offers excellent views over the Suffolk coastline and Pakefield cliffs.
With the Pakefield arts scene just on your doorstep, why not take a look around what the town's arts and crafts scene has to offer, too?
Along with beautiful accommodation at the local holiday cottages, the beach is a perfect destination whether you're a seasoned sightseer or just a local dog lover.
And if you ever get bored, there's always one of Pakefield's six pubs ready to serve you and your dog, all within walking distance of the shoreline. Whatever type of trip you're planning on giving your dog, you'll be shore to find it at Pakefield beach!