A new dawn on secondary education has started with Pakefield High School in Pakefield, Lowestoft, Suffolk
Pakefield High Contact Details:
Tel: 01502 530750
Fax: 01502 532432
Email: info@pakefield.org.uk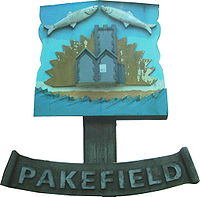 Until 2011 Pakefield's educational needs were met by a three-tiered educational system featuring primary, middle and high schools, but as part of the move to a more modern two-tier system which eliminates middle schools, Pakefield High has been awarded multiple government grants to allow for a state of the art expansion.
The first phase of the expansion is now complete, following a £7.5m cash injection from the local council, and pupils will begin to use the new buildings from spring 2012. Further phases of improvement will see the introduction of new facilities, including top-class sports training and fully equipped science labs.
Pakefield High School Calendar:
Autumn Term 2011
Begins 5 September 2011
Ends 16 December 2011
Autumn Half Term
Begins 24 October 2011
Ends 28 October 2011
Christmas Holiday
Begins 19 December 2011
Ends 3 January 2012
Spring Term 2012
Term Begins for Pupils: Wednesday 4th January 2012
Ends 30 March 2012
Spring Half Term
Begins 13 February 2012
Ends 17 February 2012
Spring Break
Begins 2 April 2012
Ends 13 April 2012
Summer Term 2012
Term Begins for Pupils: 17th April 2012
Ends 23 July 2012
Summer Half Term
Begins 4 June 2012
Ends 8 June 2012