Pakefield has always been known as a calm, peaceful place to enjoy a bag of fish and chips on the clifftop.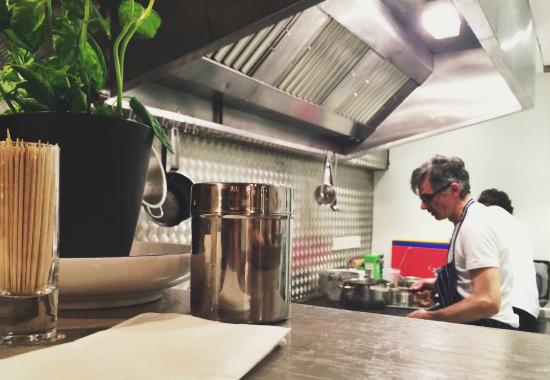 But now, thanks to an influx of fine dining options, there's more to Pakefield than cod and haddock (though you can, of course, still enjoy some of the best fish and chips in Britain).
The centre of Pakefield's culinary boom is MarkG at the Tramways. This ailing but beloved pub has been taken over and given a breezy new look by chef Mark Gee, and the results have been spectacular. With rave reviews and a keen following amongst local food enthusiasts, the restaurant is already a firm local favourite. For table bookings, call 01502 219956.
The Jolly Sailors pub and restaurant on Pakefield Cliff has become an irresistible clifftop eaterie, serving large, hearty portions of tasty food, from classics like crispy whitebait and delicious locally sourced steaks to fast-food inspired indulgences like incredible brioche bun burgers and the unmissable fried chicken sharer platter. Call 01502 531418 for bookings.
Further along the cliff at the Trowel and Hammer, you can enjoy a menu of family favourites in a huge clifftop beer garden. if you have little ones in tow, this is a great choice of eaterie, and you can reach them on 01502 561464.
There are many other wonderful places to eat in Pakefield, and we'd love to hear your favourites in the comments below. Let us know, who serves the best dinner in Pakefield?