John Hales, a resident of Pakefield and a newly established freelance film writer and director, is in the running for a BAFTA thanks to his work directing and writing his new film, Passengers.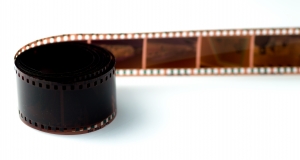 Telling the story of a group of boys who run over a young nurse on the way to a music festival and are then stalked by a vindictive killer, Passengers has already received wide critical acclaim. Mr Hales, 44, had been involved with the Seagull Theatre in Pakefield for 36 years, but had to stand down eight months ago and turn to freelance writing and directing after suffering from two heart attacks.
Unbeknownst to Mr Hales, a representative from BAFTA was secretly present at a cast and crew screening of Passengers and nominated the director and screenwriter for the award a few days later. Now, Mr Hales' Lowestoft-based company, July 14 (named because of the day after his first heart attack on July 13th, 2012) has got a number of things lined up for the coming year, including period drama The High Society, starring Richard E Grant and written by Jonathan Goddard.