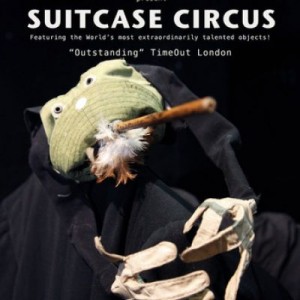 Kids and adults of all ages are in for a unique fun-sized treat this February, as the Folded Feather Compnay present their new show, Suitcase Circus, which features off-the-wall humour and the world's only acrobatic potato sack.
Designed to get you laughing and to show kids the magic that lives inside even the most ordinary of objects, Suitcase Circus features hilarious characters like a daredevil ski glove, as well as charming puppetry and some truly exotic performances.
So if you're looking for a fun-packed show to entertain yourself and the kids this February, make sure you head down to the Seagull Theatre on the 17th. The show starts at 2:30, and tickets (as well as more information) are available from the Seagull Theatre Website.