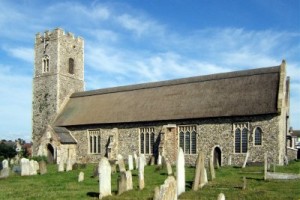 Now that the weather's finally started to heat up, the timne is right to enjoy some of the fantastic summer activities that Pakefield has to offer. To help you get the most out of the summer, we've come up with a handy guide to the best summer days out in Pakefield.
Pakefield's best-loved summer attraction is its picturesque beaches. Perfect for families or dog-walking, the beach and clifftop path offers you the chance to see some of Britain's most unspoilt coastlines and really get the most out of the summer sun.
Pakefield Church of All Saints and St Margarets offers a great opportunity to explore a traditional English church in a picturesque clifftop setting. Make sure you say hello to Norman the sheep, who is responsible for keeping the graveyard grass trimmed.
If you've got kids, why not spend a day out on horseback at the Pakefield Riding School? Situated on Carlton Road, the school offers everything from one-hour supervised rides to longer rides for more experienced riders.
For more details on things to do in Pakefield, check out our directory of pakefield attractions