Some of the Reasons to Visit the Permanently Popular Pakefield in Suffolk…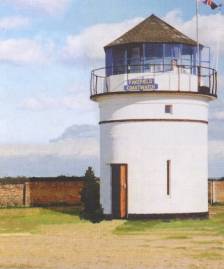 Before you come to Pakefield for a holiday, a short break or day visit you can take time to consider of our top 5 suggestions for great things you can enjoy in the beautiful village of Pakefield in Suffolk.
1. Enjoy The Seaside. Take an energising walk along Pakefield Cliffs, enjoy the splendid Pakefield Lighthouse and appreciate the great views of the ocean and why not dip your toes in let that refreshing water trickle over your feet.
2. The 'Pakefield Underground' Pub route – visit all 6 pubs in Pakefield & try and walk home.
3. Local Shopping. Pakefield has a small, yet highly specialist range of both national chain and independent shops.
4. Enjoy the Pakefield Arts Scene – The Seagull Theatre, art galleries, photographers; The village of Pakefield has a rich artisan history and would certainly be consider as the cultural hub of Lowestoft right now.
5. Eating Out – Pakefield offers a wide array of destinations for great food. Exotic cuisine, champion steak, pub grub, sunday lunch, fresh fish dishes & more can & should be enjoyed in Pakefield restaurants and food outlets. What are you waiting for? Come to Pakefield.