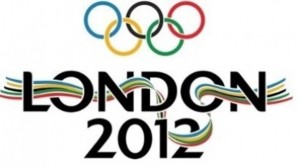 As the Olympic opening ceremony draws closer, the Olympic Torch is steadily making its way around the country. Hundreds of Britons will be taking part in the torch relay, with twelve local heroes set to carry it through Lowestoft on the 5th July.Sadly, the Olympic torch will not be passing through Pakefield, but it's only a short walk to Lowestoft High Street.
Abbie Thorrington, a 24 year old athlete originally from Ipswich, will take the first leg before passing the flame to Constantine Louloudis, the London-born Olympic rowing hopeful.
Up next is another Olympic hopeful, 18-year-old Eddie Graver, who is hoping for a spot on the GB shooting team. Next is Gill Smith, a former county runner and current Guides volunteer, who will then hand the torch to charity campaigner Graham Lindsay, then to special school PE teacher Jackie Milton, one of whose students has been long listed for the "012 Paralympics.
For the second half of the torch's journey through Lowestoft, it will be carried by Jdedicated local sports organiser John Pawsey, dedicated charity fundraiser Karen Murray, youth worker Karen Booth, rower Kieren Emery, educational psychologist Lisa Marshall, and last (but by no means least), Deputy Head Rachael Rudge.
If you want to get into the Olympic spirit, why not grab yourself an Olympic souvenir torch to wave on the sidelines and show your support?